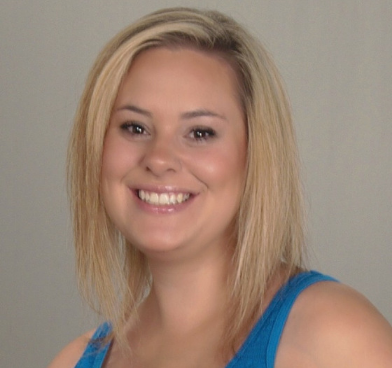 Randi Leshin has been the co-chair of Purim Palooza for three years, in addition to her other involvement with the Jewish Federation as part of jLeads, the Federation's young leadership program, oxyGEN, its young adult division, and PJ Library. Having lived in Howard County her whole life, Randi is passionate about the Jewish community and bringing substantial programming for all ages and stages.
Hi Randi! Tell us more about your involvement with the Federation.
Five years ago, I started serving on the Purim Palooza committee and three years ago I started co- chairing it with Sara Magden. I've also been on the PJ Library committee for four years and the oxyGEN committee.
As the co-chair of Purim Palooza, I help with organizing the sponsors, setting up the timeline of the event for the day, and overseeing the logistical things like games, food, and volunteers.
Why is Purim Palooza such an important event?
I think it's really significant that the community celebrates this big event all together. The Palooza is the only event for the whole county—from little babies to grandparents. More personally, I want my son to be able to experience Purim Palooza like I did. I grew up in Howard County and attended Purim Palooza every year. [The 2019 Palooza will be its 27th year running.] I think there's a subconscious sense of community that kids gain from attending the Palooza, just recognizing that there are so many other Jewish kids in the community.
What inspired you to become more involved with the Federation as a volunteer?
In our family, being part of the Federation was something natural and automatic—I understood that you do for your Jewish community.  My mom and dad are very involved, and now my husband Ricky and I feel the same way—we want to show our kids that this is where our priorities lie.
I started getting involved in the Federation, and it just became my way to express community. It's where my friends are, where my kids make their connections, and where I wanted to spend my time. It's really a way to connect to your Jewishness, Jewish friends, Jewish activities, and Jewish events without having to be "a certain Jewish," without having to feel like you're not Jewish enough or you're too Jewish for something.
Is there a new outlook you've come to appreciate since you started volunteering for the Federation?
Just how much it takes to have an event. There are so many moving parts that it takes to pull off one event.
What is your personal Jewish history?
I attended Jewish summer camp and USY. My family had important Jewish traditions, including eating as a family on Friday night and celebrating the holidays with extended family and friends.
You grew up in Howard County your whole life. How does the community now compare to the one there was when you were growing up?
I don't think it's changed too drastically. I think it's just shifted. It's expanded to have more options. Growing up, I felt like the programming was mostly focused on adult programs or activities. Now, as a parent, I feel like our calendar is so busy with family or kid events at shul and at the Federation. I think the Federation's PJ Library has really helped with that. 
What's your favorite thing about the Jewish community in Howard County?
The family friends that we've made. My kids don't just have friends—they have friends whose parents are also friends of mine and Ricky's, so we're able to do things as a family with another family.
Is there a particular Jewish value that inspires you to work for the Jewish community?
Tikkun olam. Giving back is important. It doesn't always have to be things or money—someone's time contributed for the improvement of the community is also an important contribution.
What do you do for fun?
I love spending time with my family (husband Ricky and kids Landon, 6, and Ilan, 9 months). It's great when we have no set plans and just spend time together.
What's your favorite Jewish holiday?
My favorite Jewish holiday is Simchat Torah because usually the Torah is held on this high pedestal where it's something you don't "mess around" with, but on Simchat Torah, you get to touch it, dance with it, and celebrate it in a way that you don't usually get to.